Changes in law either from the meaning of normative substance, institutional, and legal culture are inevitably in line with the dynamics within various sectors of life society. Therefore, it is necessary to thoroughly discuss and analyze which sectors may have a significant impact on the business world and society today.
By discussing comprehensively, comparatively and collaboratively, it is hoped that legal issues can be seen from various perspectives in the legal and social fields by finding fundamental problems in depth related to several topics of discussion, including in the telematics legal sector, natural resource management law, business legal culture, as well as the tourism sector. For this reason, APPTHI held a series of conferences in 3 cities to discuss and make it a meeting place for world law experts with law lecturers throughout Indonesia and invited lecturers from various countries, such as South Korea, India, Malaysia and Europe to take a part in this conference.
The 1st APPTHI International Conference on Changing of Law (the series) is the first international conference series held in Indonesia by the Association of Indonesian Law College Leaders (APPTHI), inviting several legal experts from countries such as the USA, the Netherlands, Korea, Malaysia, India, as well as South Korea.
This activity has 3 major themes each held in several cities, namely: in Jakarta which will be held at Trisakti University on 22 July 2023 with the theme Changing of Law in the digital era, while in Makassar it will take place at the Indonesian Muslim University/UMI) on July 24 2023 with the theme Changing of Law in the Energy sector and Natural Resources Management, as well as the last series of conferences in Bali on July 26 2023 at Warmadewa University, becoming a series of academic activities that have a broad spectrum and dimension of legal knowledge with various legal perspectives such as business law, corporate law, civil law, criminal law, intellectual property law, telematics law, agrarian law, environmental law, HTN/HAN etc.
This event was carried out within the framework of the first round of the APPTHI international program which will continue to be held regularly every year. This program is also a form of implementation of various forms of international cooperation in several countries such as New York University, Utrecht University, National University of Malaysia, Hankuk University, and Jawaharlal Nehru University. In this event APPTHI collaborated with the international program organizer, PASQAPRO
For the activities of The First APPTHI International Conference on Changing Law, The Series, involving campuses as co-hosts in Jakarta (hosted by Trisakti University), including: Jakarta Islamic University, Universitas Suryakancana, cianjur, Lampung Mitra University, Palembang Law School STIHPADA, Islamic University Jakarta, Muhamadiyah University Jakarta, YARSI University, National University, Borobudur University, while co-hosted in Makassar (Host Indonesian Muslim University): Panca Bakti University, West Kalimantan, Sawerigading University, Christian University of Paulus, Makasar, Universitas Juanda, Bogor and Seventeen August University (UNTAG) Semarang, for Bali with the host university Warmadewa, assisted by co-hosts including: Caritas College of Law, Papua
Hopefully this conference will not only be a scientific forum for APPTHI members and various foreign partner universities by providing outputs in the form of indexed proceedings and journals, but also an event that will contribute thoughts in the field of law for the Indonesian government in conducting studies on legal changes positively as well as being a think tank for the formation of state laws and policies
Please send your abstract at as follow : (Click Here)
Co-Hosted by :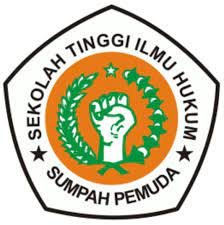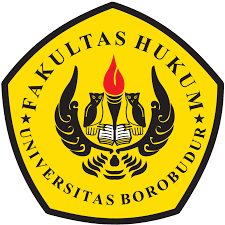 Registration Fee and Payment
Registration fee :
1. Presenter : IDR. 2.000.000,-
2. Non Presenter
▪ Non Academics : IDR. 500.000,-
▪ Students : IDR. 300.000
Aim and Scope
This conference is held with the following objectives:
1. To serve as a vehicle for expressing scientific ideas and concepts that are interdisciplinary concerning the complexity of the issues of business law and local wisdom in the tourism business.
2. To serve as an event for friendly gathering and exchange of information among academics, legal practitioners, and tourism practitioners at an international scale.
3. To serve as a forum to unify the perceptions of various stakeholders such as investors (business owners), the government, workforce, legal practitioners, and academics in the field of law, socio-culture, and economy in order to develop a formula that can secure global business law and local wisdom as the foundation of tourism business.
Call For Papers
[IMPORTANT] To submit an abstract, authors must register first (click here). Then they can submit their abstracts by logging in to this site (menu "Submission System" then "Login"). The manuscript (full paper) can be submitted only after authors submit their abstracts. The whole submission process is done fully online (NOT by email) to guarantee smooth administration. Letter of Acceptance (LoA) and Letter of Invitation (LoI) can be downloaded directly from your account once your abstract is accepted to be presented at the conference.
Types of Paper : Research Article.
Full paper should only be written in English and in (maximum) 5 pages. Length on A4 Paper, containing title, name of author(s), affiliation, e-mail correspondence. For Research article : Abstract, Introduction, Methods, Results, Discussion, Conclusion, References. to see how to write the paper (click here)
Submitted article cannot be more than 20% similarity.
Abstract should be of 250 words maximum, containing a brief general statement, research aim, research method, research result, conclusion, and key words/phrases.
By submitting an article for publication, an author is assumed to accept the terms of the Proceedings Publication Licence hosting.
All the papers are reviewed by at least two reviewers in single-blind peer reviewed. The originality of paper, technical or research content, grammatical and spelling, and relevance to the conference topics are reviewed by reviewers on the papers. Please follow the template provided at this conference.
Please Submit your Manuscript (full paper) online on (click here)
Abstract/full text must be written in English
Language for Presentation:
Theme and Sub-Themes
The theme of this international conference is "Changing of Law: Business Law and Local
Wisdom in Tourism", with the following sub-themes:
1. Local Wisdom (Customary Law)
2. Business in Tourism Development
3. Sustainable Tourism
4. Law on Business, Business Competition, and Prohibition of Monopoly
5. Law on Land and Environment
6. Law on Investment
7. Law on Anti-Corruption and Asset Recovery
8. Law on Tourism
9. Law on Licenses and Labor
10. Law on Transportation
11. Law on Immigration
12. Intellectual Property Rights
13. Law on Tourism Investment and Business Dispute Resolution
14. International Law                                                                                                                                                                 15. Digital related issues: cyber law, data protecting law, cyber crime, digital intellectual property, e commerce, digital signature, e- contract, e- procurement, trading on line
16. Natural Resources Managment related issues: Mining law, Energy law, Environment law, land law, administrative law, adat law, corporate law, transportation law, insurance law, investmant law, alternative dispute resolution, criminal law, human right law
Speakers
The speakers at this conference will divided into 2 activities : (i) the speakers as
presenter at international conference and (ii) as presenter (participant) at group
discussions / call for paper (two groups of scientific fields):
I. The speakers at International Conference:
1. Kevin E. Davis (New York University, United State of America)
2. Prof. mr. dr. Sybe de Vries (Utrecht University, Netherlands)
3. Assoc. Prof. Dr. Jadi Zaidi Hassim (Universiti Kebangsaan Malaysia, Malaysia)
4. Associate Prof. Dr. Hartini Saripan (Universiti Teknologi MARA, Malaysia)
5. Professor dr. Peter Verhezen (University of Antwerp, Belgium)
6. Associate Professor Hee Jhee JIOW (Singapore Institute of Technology, Singapore)
7. Prof. dr. Cho Hee-Moon (Law School of Hankuk University of Foreign Studies, Seoul, Korea)
8. Dr. Happy David Pradhan (Jawaharlal Nehru University, India)
9. Prof. Prof. Dr. Ade Saptomo,SH.,MS (Pancasila University, Jakarta)
10. Dr. I Wayan Suka Wirawan, SH.,MH. (Warmadewa University, Bali)
II. Speakers at Call for Papers: several academics in various fields of law related to
Business Law and Local Wisdom in supporting tourism activities.
Accommodation


Contact
Website: http://yourseminar.com
Email: fhunwar.2ndicblt@gmail.com